Have you heard of the YouTube series
Bravest Warriors
? I discovered it a few months ago and was instantly hooked. The series was created by Pendleton Ward who also created Adventure Time and it has the same wacky humour as the earlier show. For me the best part of the show is Catbug, a hyper adorable ladybrid who's voiced by a six-year-old (or there abouts).
Here is a picture of Catbug from the show. He's the cutest!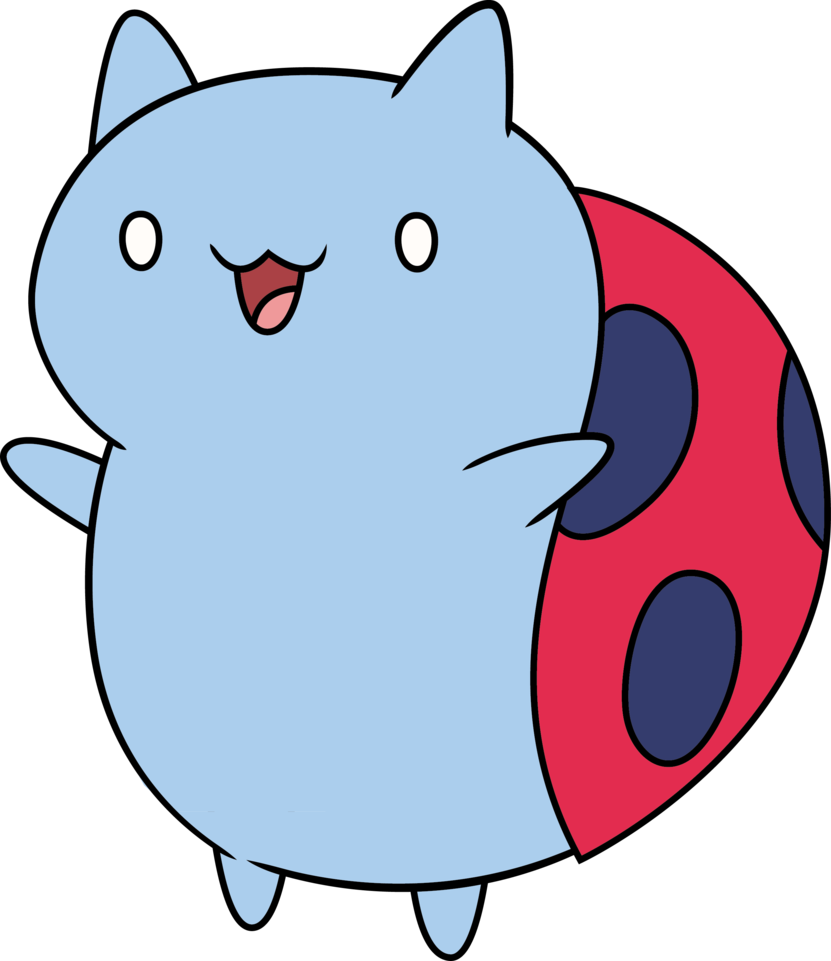 As soon as I saw him I decided that I wanted to crochet my own Catbug. After Googling "
crocheted catbug
" I found that there were already a few examples out there and even a couple of patterns, but none of them were exactly what I wanted. So I made up my own crochet Catbug!
I'm Catbug!
I'm really happy with how he turned out! I tried to reproduce this picture:
In one of the episodes of Bravest Warriors Catbug brings freshly baked peanut butter squares from another dimension and wears these cute pink gloves to carry them. The gloves are removable.
I used felt to make the ladybird spots on Catbug's back, only I think I went overboard and added too many spots! Next time I will crochet spots and sew them on to avoid the raised edges on the felt circles.
The most difficult part of the whole design was embroidering the face. I usually use safety eyes for my amigurumi, but I'm glad that I gave stitching a go for this project.
I'm going to attempt to recreate my Catbug pattern and share it on this blog because the world needs more Catbugs! Aww, Catbug always makes me smile :-)